Just a fun post with a few more photos to show what life outside of work has been like.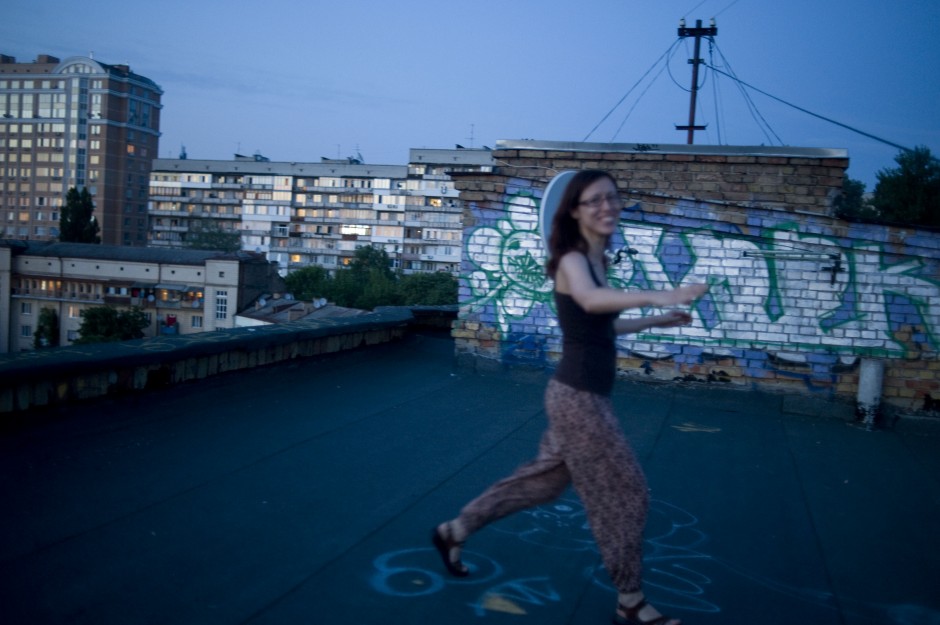 Most of the photos are from our weekend day trip. Some friends and I rented bicycles for 80 UAH a day (about $10) and went to an island in the middle of the Dnipro. It took about 30 minutes to get there from the Podil neighborhood and once there, it was all nature. Beautiful, wild flower filled fields, clean river beaches and no city life anywhere- except a few tall buildings that appeared over the horizon from time to time.
I have also included some snapshots of things I see around the city and some photos from my new neighborhood- on a roof next door and a view of our plant covered balcony (thanks to my green thumbed roommates.)
Click on the Info button to see captions.